4 Reasons Direct Mail is More Powerful Than Ever!
We live in an age of digital information. This means that speed and ease of communication is now better than ever…it's also opened the floodgates of digital advertisements. Every day we wade through pop-ups, display ads, and email marketing to get to the content we want. With all this daily marketing, people have become numb to the advertisements and as a result, response rates have drastically dropped in the past few years (nodding your head in agreement?). Some businesses thought it was a good idea to drop direct mail marketing – but this could be the time for you to reintegrate that back into your marketing plan! There's so many reasons direct mail is still a proven marketing powerhouse.
1. Open Rate
An estimated 85% of brands use digital marketing to build brand awareness…. but hold it...because of the lack of emphasis on direct mail, any direct mail campaigns are automatically more effective! Studies have shown that nearly 80% of direct mail advertisements are opened. Wow – you never hear of numbers like that in the digital realm!
2. Direct Mail Has Substance
With the increase of digital advertisements and online shopping, getting something tangible into people's hand creates an entirely different connection. The physical experience creates an experience and relationship that doesn't occur with digital marketing. Listen to this: Neurological research concluded that physical marketing materials leave a deeper impact on the brain and produce more brain responses connected with emotions. Studies also show that people are much more likely to spend time looking through a physical offer compare to a digital equivalent.
3. Direct Mail Is For All Ages
In a recent study it was found that 35% of people ages 65 and older do not use the internet at all! This is a large segment of the population that can only be reached through direct mail. If you've cut that out of your marketing strategy, then reaching that segment of people is going to be rather difficult! 😊 On the other end, a USPS study found that Millennials pay closer attention to their mail than any other age group. That same study also concluded that 25% of Millennials consider opening direct mail a leisure activity, leaving them more receptive to the marketing target. It also showed 38% of Millennials prefer direct mail compared to the 26% who prefer email marketing.
4. Integrated Promotional Products
Just sending out a direct mailer by itself isn't good enough. Nope, sorry! For maximum effectiveness, adding a promotional product into a direct mailer adds value to the campaign (plus it builds brand awareness that lasts as long as the product does!). At Cubik, we have plenty of experience dealing with direct mailing and we offer hundreds of products that work amazingly well for mailing! 😊
See Below For A Couple Of Our Favorites!
The Private Eyes Webcam Cover is a privacy lens for your computer....built with a sleek and modern design. Protect yourself (in style!) from any sneaky onlookers! If you're handing out this item, it's the perfect way to keep your brand name right at eye level with your customers.
These repositionable microfiber screen cleaners are handy yet tiny objects that you can hand out! Clean your cell phone screen, computer, MP3 Players, camera, tablet...the list goes on and on! It has a gel adhesive that is able to re-stick to any surface. Plus it's washable! Oh, and you can print on both sides. Pretty cool, right?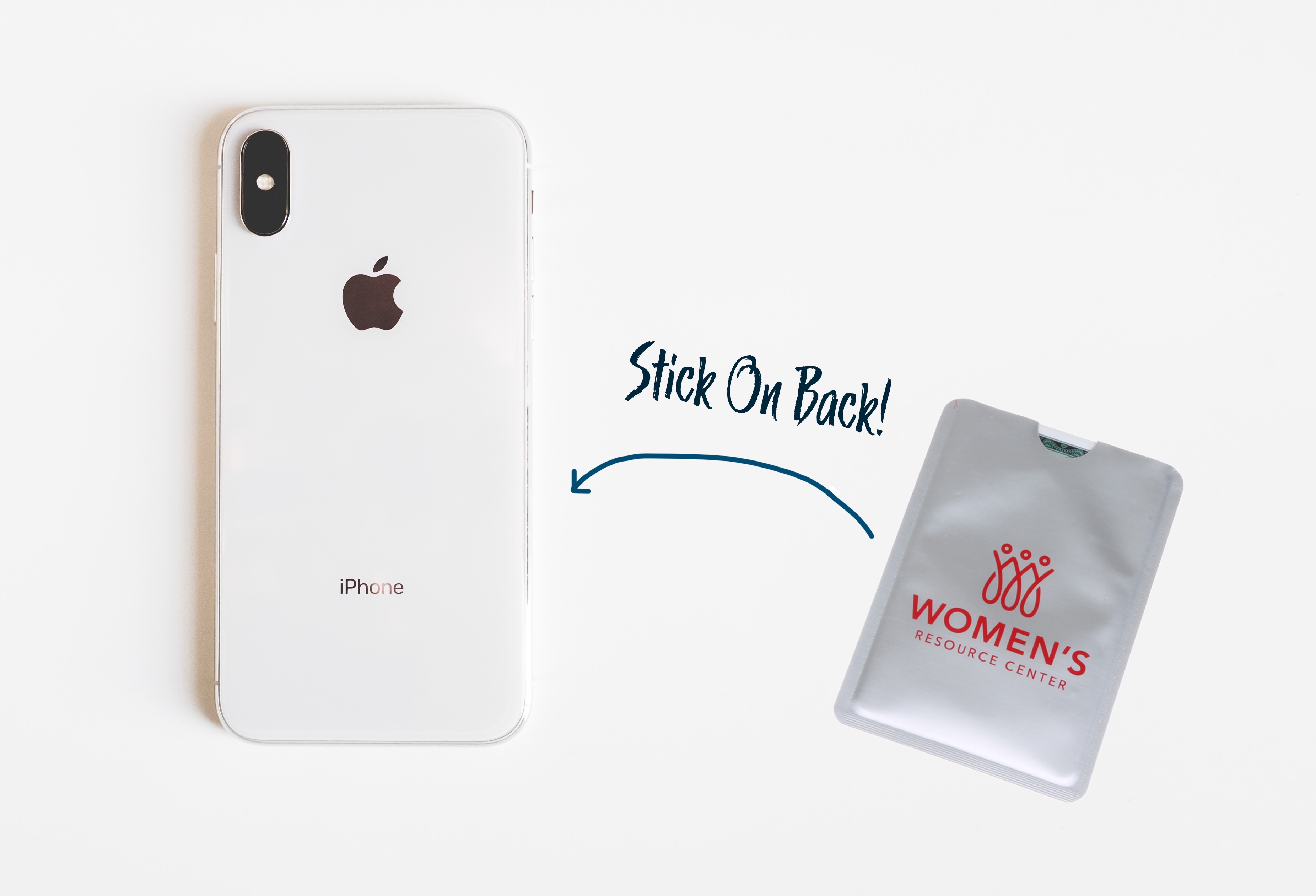 In today's technological age, you can never be too careful! Protect yourself with this Credit Card Protector & Phone Wallet. Many credit cards, ID's and even passports have RFID chips embedded in them, which contain your personal information that can be stolen in the blink of an eye. Wow. Using a special alloy lining, this protective wallet will block any device that tries to scan or steal your personal information or money!
A bottle opener AND coaster? You got that right! The Econo Bottle Opener Coaster is small but serves two purposes....plus it's super easy and valuable for handing out to your happy recipients! The bottom of the coaster has foam to prevent any scratches when it gets slid across a table!
---
Our branded swag experts are always happy to help you find exactly the right item for your needs!
---