Current Trends in Branded Swag You Need to Know About
With a large percentage of the target audience shifting to millennials and promotional items being more creative and exciting than ever before, we get this question a lot…
"What are the latest and greatest trends in promotional products?
At Cubik we are here to help you find the right trending swag to get your name out there… Here are the top current trends you should consider:
S.W.A.G Trend 1: Technology related items…
Technology items are the fastest-growing category in promotional products.
We all know that people today hold their tech devices near and dear to their hearts… so, we make tech related items our #1 promotional trend.
It's not hard to see why this is happening as millennials themselves have cited technology & technological items as the most defining characteristic of their generation. In this day people are constantly using their tech-related items, so giving away a useful tech product not only ensures that the recipient will be pleased with your item – it also has a much greater potential of being used which in turn generates brand exposure.
Here is a handy list of currently trending tech items:
Ultra-Slim UFO Shape Charging Transmitter w/Led Light
S.W.A.G Trend #2: Cheap promos are OUT… useful, high-quality, and long-lasting are IN
Even though everyone loves gifts or basically anything that is free, relevant and useful promotional items really go an extra mile!
Now days more than before, clients/prospects are judging the promo items they receive, this in turn makes a direct association to the company handing them out. Giving out cheap or impractical items says that your company hasn't put much time or effort into gifts for its own clients/prospects. In our experience, higher value or custom items have proven a more effective way to attract quality leads and delight clients.
Here are some creative ideas to help you join the hundreds of brands generating leads by utilizing higher value/useful promotional products: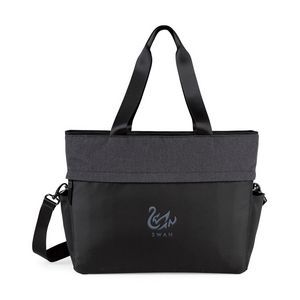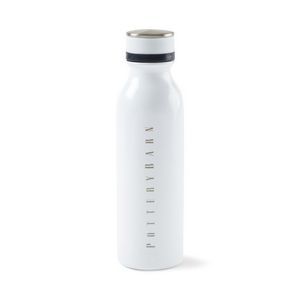 S.W.A.G Trend 3: Retail inspired brands and designs
Companies looking for promos today are now increasingly requesting name brand products to advertise their business. Retail brands continue to capture attention in the promotional product world. Why? because people are naturally drawn to brands that are recognized as quality! Millennials and Gen Xers are especially attracted to these types of promotional items because they are recognizable brands that have immense value.
The goal is to have the recipients of your logoed items want to use the branded items based on their lifestyle… in other words give your clients/prospects branded apparel or items that they'll want to use outside of the office!
Here are some retail inspired products:
So… there you have it! Order in some of these trending swag items for your next branding campaign, event giveaway, lead generations or employee gifts!
Always remember… at Cubik we help YOU by assisting you to find the items that will help YOU get noticed! The sky is the limit as promotional items continue evolving, so let your creativity flow…
{{cta('e527c50f-0ddf-417a-97d2-42622fbd67c7','justifycenter')}}
---
Category: Trends
Tags: Branded Swag, Promo Items, Swag