Custom Camping Gear for Summer 2019
Nothing brings a group of people together like partaking in outdoor activities as a team! Whether you're planning a retreat for your employees or hosting a function for your clients, camping could be just the event needed to create this successful experience!
As the event planner, your challenge is making sure you've thought of everything! Trust us, it can make the difference of this outdoor excursion becoming an amazing adventure or a living nightmare. Usually, a good or bad camping experience comes down to just one factor: what you packed (or didn't) for the trip. To help you out, we've compiled all our favorite customizable camping gear into our Camping Favorites collection - check out a few of these items featured below! With the memories they've created and your branded swag to take with them, this event will surely make a lasting impression!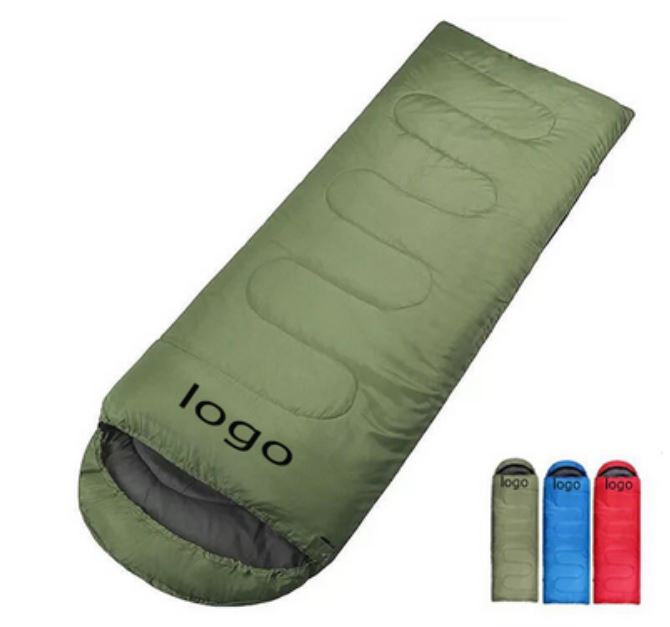 Although a bed of moss and leaves under the stars may sound like fun, it won't keep them warm when the sun goes down! Provide a sleeping bag to protect your guests from chilly temps and any insects that may happen upon the unsuspecting camper. Going without a sleeping bag risks an uncomfortable night's sleep at best, exposure at worst. Available in Red, Blue, Green and Navy Blue!
Our Firestarter Camo Paracord Bracelet is right on trend but it's more than just a pretty face! It features survival gear including a whistle, flint fire starter, a removable fire scraper that doubles as a cutting tool, and nearly 10' of paracord useful in countless survival situations!
Inspired by hikers, our 10 oz. Stainless Steel Carabiner Camping Mug is perfect to take along on all your outdoor escapades! Built from sturdy stainless steel with a foldable carabiner making it easy to clip to backpacks, belts etc. Make it yours by adding your logo with silk screen imprinting or laser engraving options!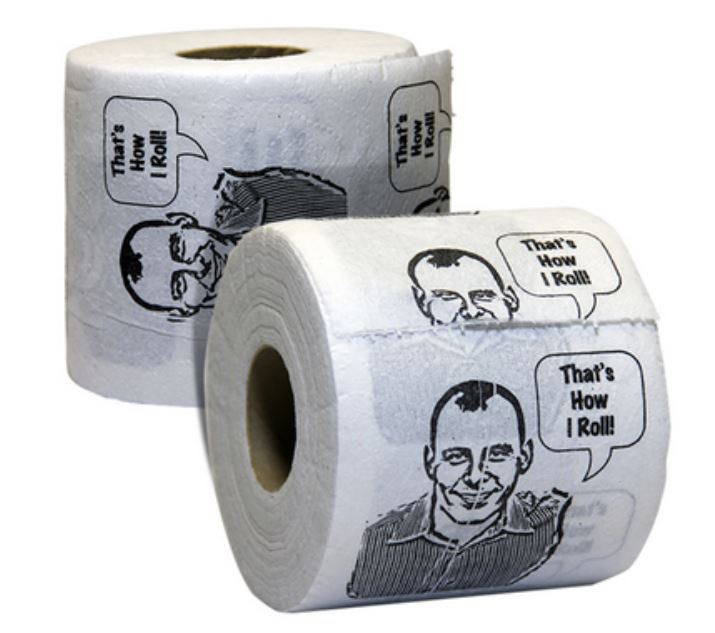 Hardcore survivalists may view toilet paper as an unnecessary luxury in the outdoors, but many campers swear to its necessity. Bark and leaves make poor substitutes for latrine duty in both comfort and hygiene, and a chapped backside can make sitting painful! Not likely to be forgotten, our Custom Printed Toilet Paper is high-quality 3-ply paper that is fully customizable!
Dual purpose is a must have when it comes to hiking and camping in the great outdoors! Our Remington Cooler Backpack Chair is just that, combining a 24-can capacity cooler with a folding chair and the padded shoulder straps of a backpack! Features a zippered main compartment and front pocket, adjustable straps, water bottle pocket and flat folding for easy storage.
Whether you're hosting a group of first-time campers or seasoned survivalists, don't send them on their way without these must-have items for a nature outing! Shop our Camping Favorites collection for our full range of branded outdoor gear.
---