Our Favorite Relaxing Swag to Reduce Stress in 2020
Maybe 2020 has been a blessing in disguise. The crazy busy world we lived in came to a stop. Then in the eerie, deafening silence we stood back bewildered, trying to grasp what to do next. Nowhere to go, no hustle and bustle of our usual life. It gave us a chance to catch our breath, analyze the bigger picture, and adjust our focus onto what really matters. That's not to say, however, that it came easy or was beneficial for all. Millions were affected by the pandemic that claimed the lives of so many, and wreaked havoc on economies around the world. The unexpected pandemonium brought stress on the entire human race, no one escaped the confusion.
Yet, in all the uncertainty, could this be an opportunity to capitalize on? We say yes! 😊 It has been said, the way to make yourself invaluable is to reduce the stress of those around you. Apply this to your business and you can become invaluable to your clients, your employees, or whoever you have in mind!
By giving stress relieving promotional products you 'kill two birds with one stone' - as the saying goes. Providing relief is the ultimate gift, showing the recipient your interest in their personal wellbeing while promoting your business, caring for it's economic health. Check out our collection of Stress Relief Promotional Products for our favorite gift options to restore calm, no matter who you're thinking of! Featured below are a few pieces from this collection, click here to shop the full selection!
Promoting self-care, our Comfort Set includes Essential Oil Infused Soap from our signature Zen soap collection, a Pumice Stone and Tazo Green Tea. With multiple imprint areas available in full color process, there's endless options to present your branding and well wishes! Each set comes packaged in a linen bag for convenient gifting 😊 Made in the USA.
A great meditation piece, our Pieceless Puzzle encourages creative thought processes and can be used again and again! Once connected, it can be used as a mouse pad or coaster, with a large imprint area putting your logo in the spotlight! Finished size 5"W x 5"H, pulls apart into one piece. Individually packaged and lightweight makes them a perfect item for mailings!
No longer just a childhood toy, creative putty is found to be an excellent stress reliever! Playing with our Pearl Putty lets the mind unwind as you relax, and the pearlized color adds interesting swirls and effects to your fun! Available in blue, green, red & yellow (added glow-in-the-dark feature on yellow only!) No funny smell and never dries out.
Neatly packaged in a gift box, our Electronic Essential Oil Diffuser Set uses soothing fragrances to help you breathe easy and relax! Set includes New Zen Essential Oil Diffuser and your choice of one therapeutic grade essential oils – choose from our signature blends or single essential oils. Two imprint locations available. Made in the USA!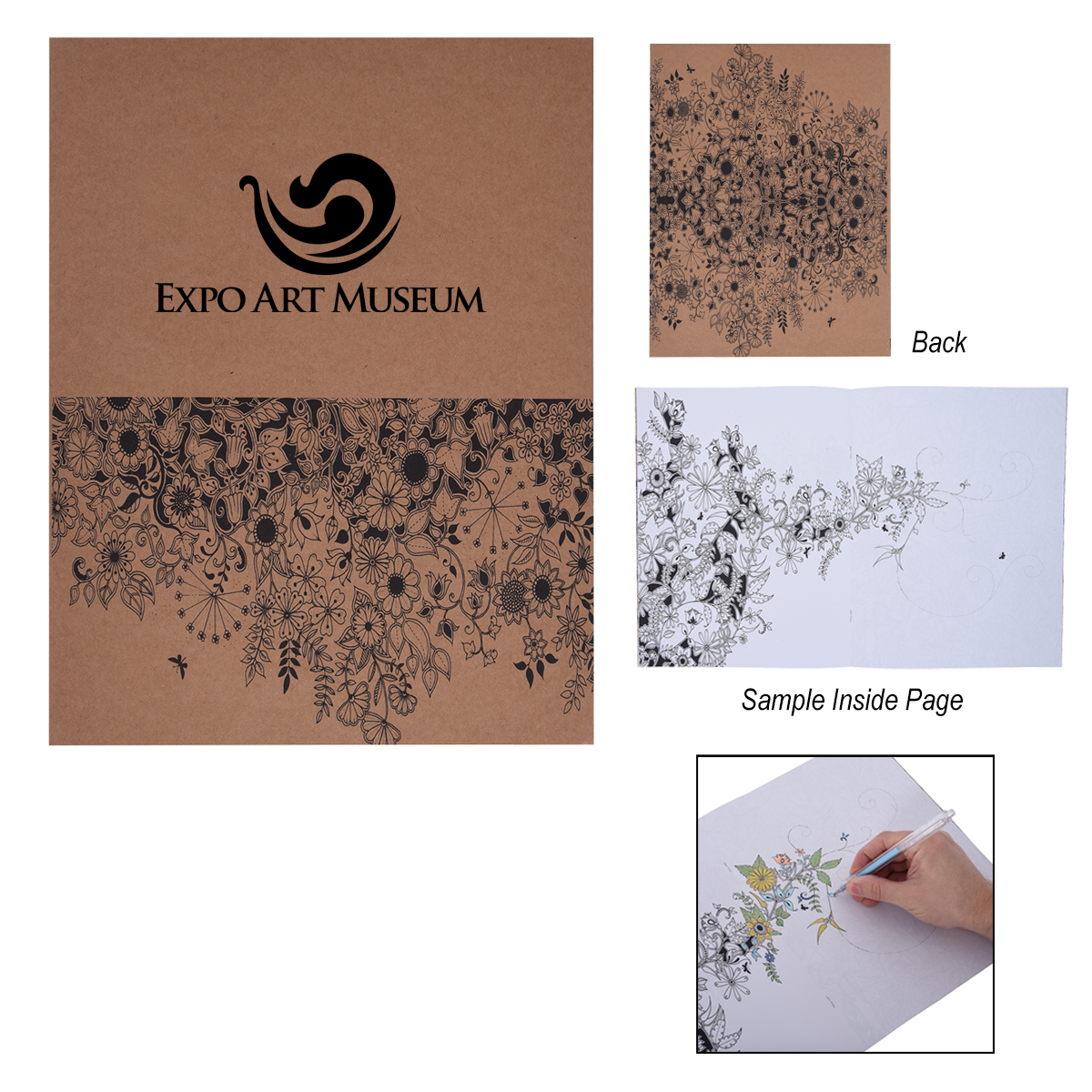 Providing hours of relaxation, our Art of Relaxing Adult Coloring Book makes a great gift! Coloring turns anyone into an artist, giving them opportunity to tap into their inner child while relaxing and creating something beautiful. This 24-page book features both pattern and mandala coloring pages.
Shop our full Stress Relief Collection for more gift options! Relax, you got this! 😊
---