Retail + Promotional = Great Things for your Brand
Retail brands have entered the promotional marketplace and we welcome them! This is nothing new but did you know marketing with these items could do so much for your brand?
These brands are already well known and have established themselves as being high-quality. Because of this they typically come at a higher price point but their ROI is so much greater! Beyond impressing your audience with a high-quality item, making the investment gives them confidence in you because it shows your company is healthy. Being willing to reinvest in them also creates a stronger relationship with your audience. High-quality means the items will last longer and sustain more use, making for more impressions than ever! Think of it as a mini-billboard, way to put your audience to work for you! :)
Yes these brands bring us great quality products, but so much more as they work to give back. This creates loyal customers as they identify with the brand's greater work and a deeper connection is made.
Below are a few of these brands that Cubik offers, shop the full selection in our Retail Brands Collection!
Although it's been around since 1949, Adidas is still one of the trendiest brand names in athletic wear globally today. As a means of giving back, Adidas has made community involvement and support for those in need key components in their corporate culture. For corporate swag, consider the Adidas polos, t-shirts, or their drawstring bags. For items more on the athletic side, you can also print your logo or message on their duffel bags, hats and visors, or rain jackets.
From Italy, we have Moleskine, bringing back to life the notebook used by artists such as Van Gogh, Picasso and Hemingway! An item designed to be kept and treasured, creating attachment as the pages are filled with the owner's thoughts and creativity. From their materials and packaging to the manufacturing process, Moleskine chooses to limit their environmental impact as much as possible. Promote your brand by adding your logo to their vast product range of notebooks, pens, bags, luggage tags and more!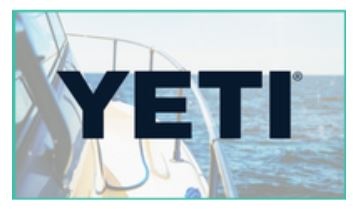 'Necessity is the mother of invention' rings true for Yeti, born out of the need for a cooler that would withstand the rigors of an outdoor enthusiast. Mission in mind: build the cooler you'd use every day if it existed. Mission accomplished. Founded here in the United States, Yeti raised the standard when it approached the market in 2006. Yeti's community outreach is accomplished through their disaster relief group and an employee volunteer program. Their inventing didn't stop with coolers, Cubik offers a wide variety of their quality drinkware to help boost your brand!
Under Armour: a product line that all began with an idea born on the football field, has changed the way athletes dress forever. While Under Armour traditionally provides athletic clothing and gear, it's high quality and fashionable designs make a powerful statement regardless of the industry you're in. Under Armour works to create positive changes around the globe by building a network of engaged teammates and connecting them with opportunities to give back. Under Armour allows you to print your logo on their t-shirts, hats, jackets, and bags.
Eco-friendly from its outset, S'well was launched with the audacious goal to rid the world of disposable water bottles and reduce single-use plastic consumption worldwide. These beautiful stainless steel bottles can be found everywhere from spin classes to the board room, making them a perfect place to promote your brand! As a way to further their community outreach, S'well has partnered with many important charities including Unicef. Cubik offers an impressive lineup of these gorgeous bottles!
View products from these retail brands and more in our Retail Brands Collection!
---